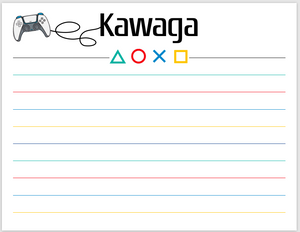 *Disclaimer: all items are custom designed. Fonts, layout, verbiage, colors, etc. may vary slightly from sample images.
Gamer Video Game Camp Notecards
Regular price
$16.00
$0.00
You can take the kid away from his video game console, but you can't take the games out of his head. Note: Font or design may be slightly different based on length of name. 
Cards measure 4.25x5.5" and include envelopes.